Damn Democrats blocking Resolution to Honor Lady Margaret Thatcher!!
NOTE: You can now leave messages on these stories by clicking the voicemail button at bottom of page. It might get played one of the weekly radio shows.
Founder
at
WayneDupree.com
My name is Wayne Dupree or as most of you know me by, Newsninja2012. I am and have been committed to exposing the Democrats in a way that has been frowned upon by some conservatives and cheered by many more.
Latest posts by Wayne Dupree (see all)
One would naturally think it impossible that anyone would hesitate – even for an instant – to honor the woman who tackled communism head on as prime minister of Great Britain. Lady Margaret Thatcher was a principled politician who helped to foster the special relationship between Great Britain and the United States that we all benefit from today.
A Senate resolution to honor Lady Thatcher was supposed to pass last night.  However, per well placed sources on the Hill, Democrats have a hold on the resolution.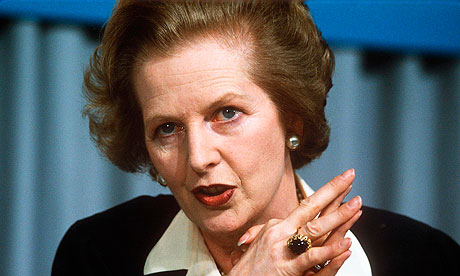 To refuse to honor a woman of such great historical and political significance, who was deeply loyal to the United States, is petty and shameful.  One truly has to wonder, what is it about Lady Thatcher that gives them pause?  Her unfaltering commitment to freedom?  Or perhaps the way she fought for individual liberty and limited government?
The House used traditional bereavement procedures, the same model they used for John F. Kennedy.  It's a simple, solemn means of honoring the individual by passing a resolution and immediately adjourning.  Similarly, Great Britain's House of Commons was recalled, bringing members of Parliament back from vacation to honor Lady Thatcher.
Those actions were a fitting response to the death of one of the world's greatest post-World War II leaders.
---